In the recent times, Canada has proved to be the growing hub for a number of remarkable sports. Especially in the field of tennis, it has shown significant growth and competence with other countries. With the soaring popularity of players like Eugenie Bouchard (currently ranked No. 59) and Milos Raonic (who reached a career high ranking No. 3 last year), it made sense for the Country to have an annual national tennis festival named as #Tennis Day.
Recently, May 13, Saturday was hosted as the first ever Tennis Day launched by Tennis Canada. The event which was held first time in Canada will be held each year from now on. The basic idea behind celebrating this day was to promote tennis in the country, appreciate its tennis stars, and encourage Canadians to get involved in the participations.
In addition to Tennis Canada, The Tennis Professionals Association and the Provincial Tennis Associations also supported in sponsorship and hosting of the day. Canadians were encouraged to get up and pick racquets for this day irrespective of their skills and practice regarding the game of tennis. Everyone was persuaded to pick up a racket whether at a public court or in a club.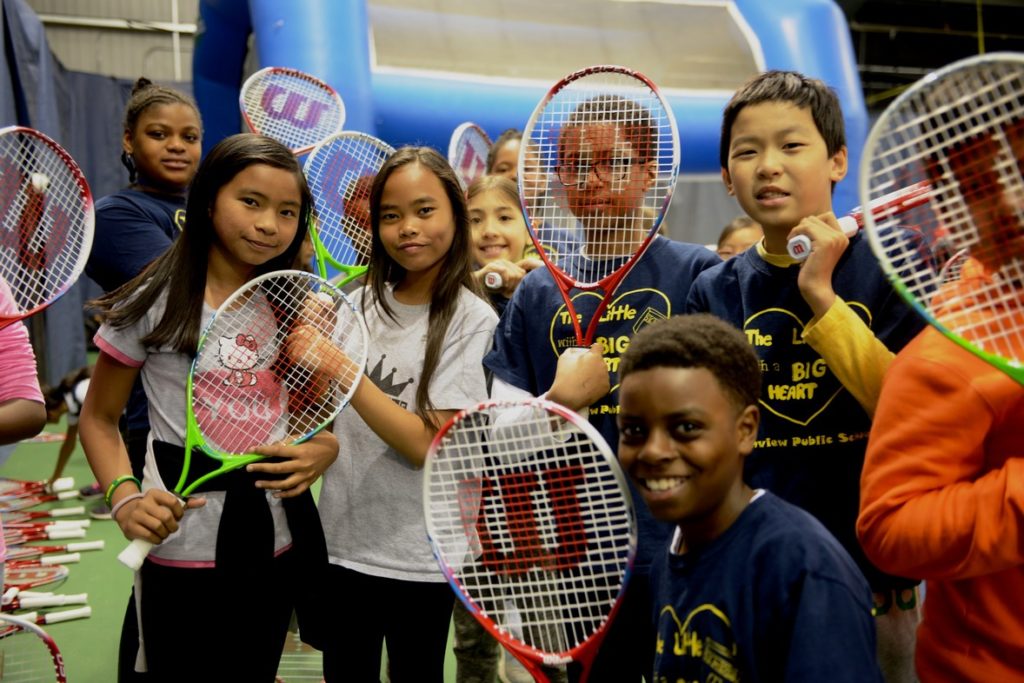 There were also full provisions for wheel-chair bound people, or people with any other kind of physical disability. All in all, citizens and tourists equally participated in #Tennis Day celebrations with full zeal and vigor. People, irrespective of their genders, age groups or experience were welcome to join the celebrations. This was the main idea highlighted that Tennis is an accessible sport for everyone out there whether they play regularly or have never served a ball before.
Though the event lasted for two days May 13 and 14 and witnessed a number of celebrations and contests, we bring you the key highlights of the event.
TPA provided free activities and guidance from certified coaches to help anyone getting their hands on a ball the first time. It also helped out people with a huge stock of equipment for practice purposes. A total of 150 participating clubs from 11 territories were signed up to participate in the Tennis Day.
Tennis Canada joined hands with participACTION. ParticipACTION also gave a grant of $5000 that will be distributed to shortlisted clubs to provide free courts and programming. On this occasion, CEO of ParticipACTION, Elio Antunes said that a physical sport like Tennis was not just a game but a part of who we are as Canadians. Tennis was also listed as an activity in 150 Play List participACTION which will be held on the day of Canada 150 celebrations.
A Photo Contest and many fun activities were held where people needed to upload their Tennis Courts' pictures on social media and get a chance to win a grand prize. The grand prize winner will be selected by a random draw and has the chance to grab 4 Rogers Cup tickets for the opening night ceremony on 7 August.
The main purpose behind Tennis Day in Canada was to appreciate the growing tennis popularity in the country. The day will be held each year as National Festival for the sport and assistance will be provided through more than 150 clubs for Tennis enthusiasts to recognize their talent and help them make a career out of it.