3-16 July promises to be an exciting period for all tennis fans who wait for the legendary Wimbledon tournament to bring up some interesting outcomes of the matches between honored tennis stars and just very promising players who have already stolen the show in previously held global championships. Starting this Monday, the 131st Wimbledon edition is featured with expectations set around such names as Andy Murray, Alexander Bublik, Rafael Nadal, Victoria Azarenka, John Millman and much more. In fact, the list is huge. Take Canada: originally planning just 3 entrants to come directly into play, they will now be represented by 12 participants who got involved thanks to an excellent performance in the other famous tournaments and qualifying rounds.
Milos Raonic is one of the long guaranteed participants from Canada and is actually the county's best hope. They say "it's all about the surface" when it comes to Raonic – world's number 6 prefers grass courts and is more than ready to try his luck in this crucial fight another time. Last year, Milos Raonic was super close to taking the Grand Slam in Wimbledon tennis singles championship, but finally lost to Andy Murray from Great Britain. The good news Milos is now in a good shape, luckily having avoided any injuries in the latest six tournaments and having completely changed his fitness program. Plus, he only lost once in the series of tune-up matches and that one was against Thanasi Kokkinakis, Australia, which does not worry either Raonic's coach Casey Curtis, or Raonic himself. The Canadian player starts his Wimbledon run for the Slam in a game against Jan-Lennard Struff from Germany on Tuesday. Yay, that's got to be something! We sure that many bettors out there can't wait to start a game. Remember, that there is much more certain way to have fun while gambling with Canadian online casinos who offer betting.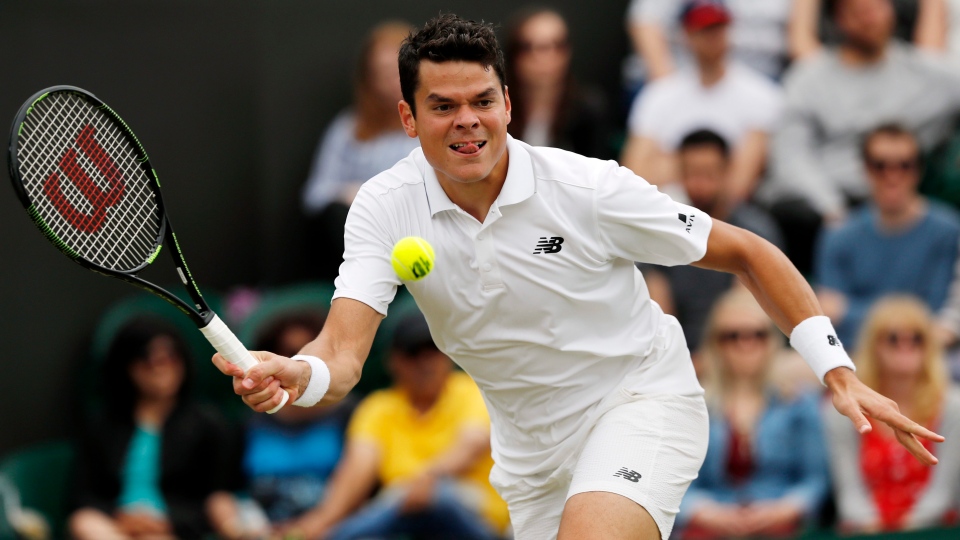 Another high rated player from Canada and world number 61, Eugenie Bouchard, hit the grass in her first Wimbledon match against Spanish Carla Suarez Navarro on Monday. That was not her best court performance – 6-1/1-6/1-6 – but, hopefully, it is just a start. People have been worried about Bouchard all this time because of the ankle injury, which already put some limits on her true professional potential during the French Open. Eugenie herself feels pretty quiet about it and is totally focused on the tournament.
Finally, Vasek Pospisil took the third guaranteed Wimbledon spot this year after he won the Korean Busan Open Challenger. Currently ranked 75th, Pospisil plays against Austrian Dominic Thiem this Tuesday. Until now, Pospisil has demonstrated good results in his tennis career, associated with several remarkable wins on the grass.
What may truly get someone captivated is Canadian teenagers' promising debut at Wimbledon 2017. Denis Shapovalov, Bianca Andreescu and Francoise Abanda are extremely excited about their first Grand Slam singles matches.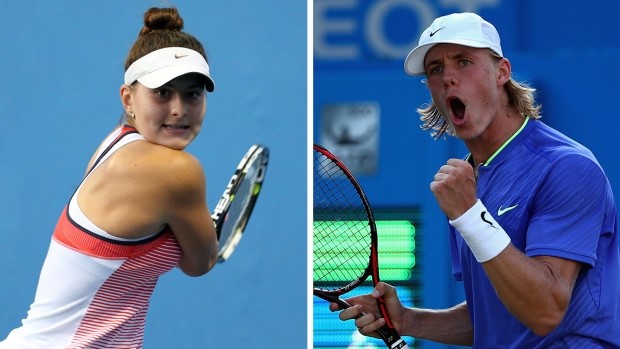 Andreescu has been very determined to win and has gained great qualifiers' results (6-4/6-3 against Viktoria Kuzmova during one qualifying draw), just like when she outplayed the world's number 51 in this April's Fed Cup. On Tuesday, Bianca Andreescu will play her first round against Kristina Kucova from Slovakia.
Bianca's tennis partner Françoise Abanda is the second Canadian female teenager who was so eager to get to the main Wimbledon draws and actually did it. Aged 20, Abanda will appear in her third Grand Slam draw after she defeated Lin Zhu (6-4/6-3) with obvious dominance in serving during the qualifiers. Abanda (world's number 142) opened her Wimbledon season against Kurumi Nara from Japan (ranked 94) with a definite success – 6-4/6-3.
One of the most impressive Wimbledon enters was made by 18-year-old Denis Shapovalov. Unfortunately, he lost his first Monday round to 2013 semi-finalist Jerzy Janowicz. Prior to Wimbledon, he demonstrated great qualifying results at the Queen's Club tournament.
Follow up! This year Canada has all chances to get into the British tennis history.