Since tennis is a very demanding sport, it requires shoes that are highly durable and provide you with comfort when you are running and sidestepping at full speed. Casual players in Canada sometimes make a huge mistake by buying running shoes instead of tennis shoes. Running shoes are meant to absorb running impact, but do not do much when you are sidestepping. You need proper tennis shoes!
While they can be expensive, they are worth every penny because you will end up performing better and preventing yourself from getting seriously injured. To make the choice easier for you we created a list of the best tennis shoes that you can buy in Canada.
Best Men's Tennis Shoes in Canada
1. New Balance Men's mc806
If you like the classic look, you can never go wrong with New Balance tennis shoes that are available in most stores in Canada. Add to that the fact that they always produce fantastic all-around shoes that offer you stability and comfort, it is the default choice for many athletes. The mc806 model is designed to help the wearer feel in control of their feet when running from side-to-side, or running with all of your might towards the net. It also provides excellent cushioning thanks to the Abzorb technology. However, the only downside to them is that they are not the best looking shoes out there.
2. Asics Gel Solution Speed 2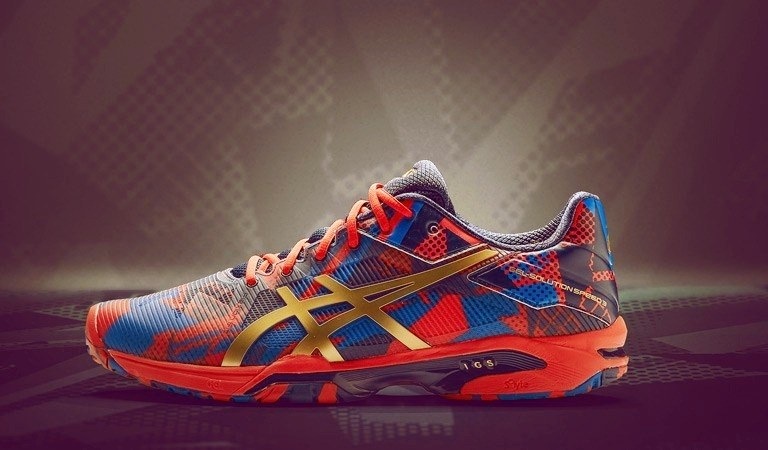 If you are looking for something that provides you with plenty of comfort and durability, you do not have to look any further. After the first shoes of the series were highly successful, Asics decided to come out with the Gel Solution Speed 2. Breathability is a great feature offered to the wearer, which means that even if you wear them for hours on end, your feet will not feel like they require fresh air. If you want something flashy to wear when you play Tennis, then you are in the right place.
3. Adidas Performance Barricade 2015
The Barricade series still continues to be one of the best shoes in the Tennis world. This series is a special edition, and there are plenty of reasons why we recommend them. The extra cushioning provided at the heel area offers excellent comfort, while it also gives the wearer extra ventilation and breathability. The outsole is extremely durable, and you get a 6-month guarantee on it. In conclusion, you will see that they are not flashy, but nevertheless, they look good when you wear them.
4. Nike Vapor Court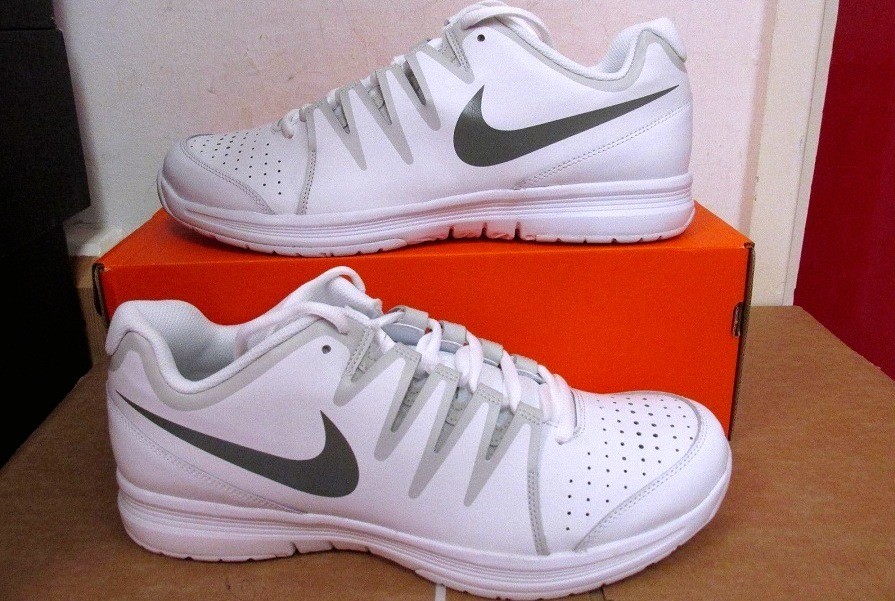 When we talk about the Nike Vapor Court, we have to start with the fact that they are very light. The shoe is low cut, which means that it offers excellent maneuverability around the court. Another thing that we have to mention in here is the price, compared to many standard Tennis shoe prices, these ones are quite affordable, with the cheapest ones being sold from $70. As almost every shoe that Nike produces, they are very modern looking and easy on the eyes.
5. K-Swiss Men's Hypercourt Express
The Hypercourt express shoes are very comfortable and lightweight, and they are made to endure lateral play and intense net sprints. The molded insole provides you with fantastic underfoot cushioning, and the EVA midsole offers the much-needed shock absorption. They range in price, and you can buy them for as low as $80. However, aesthetically they are not the best looking shoes.
Best Women's Tennis Shoes for Canada
1. ASICS Gel Solution Speed 2 Clay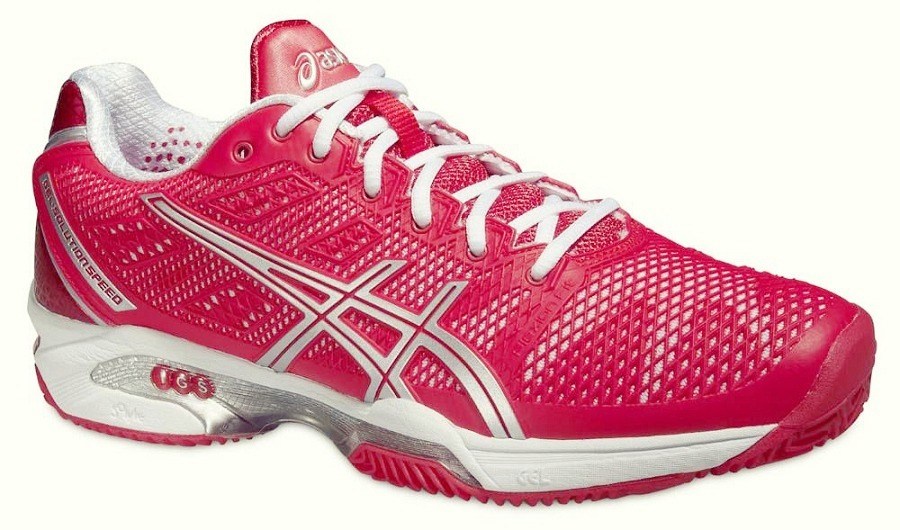 By now, one thing is clear, the Gel Solution Speed 2 is a fantastic series, both for men and women. Their produce brilliant tennis shoes that are well received among players in Canada. Aesthetically they look fabulous, modern, and flashy, while the comfort that they provide is almost second to none. On the outsole, you can see the herringbone pattern that will give the wearer extra traction when playing on clay courts.
2. Adidas ASMC Barricade Court Shoe
Designed to boost your performance, while at the same time offer you breathability when you wear them, the Barricade Court Shoe is everything that you want when you are out there giving your 100%. Caroline Wozniacki, one of the best players in the world, is definitely a fan, and we can not blame her. Oh, and when we are talking about the design, we can not forget that they were designed by the world-renowned designer Stella McCartney.
3. New Balance Women's WC806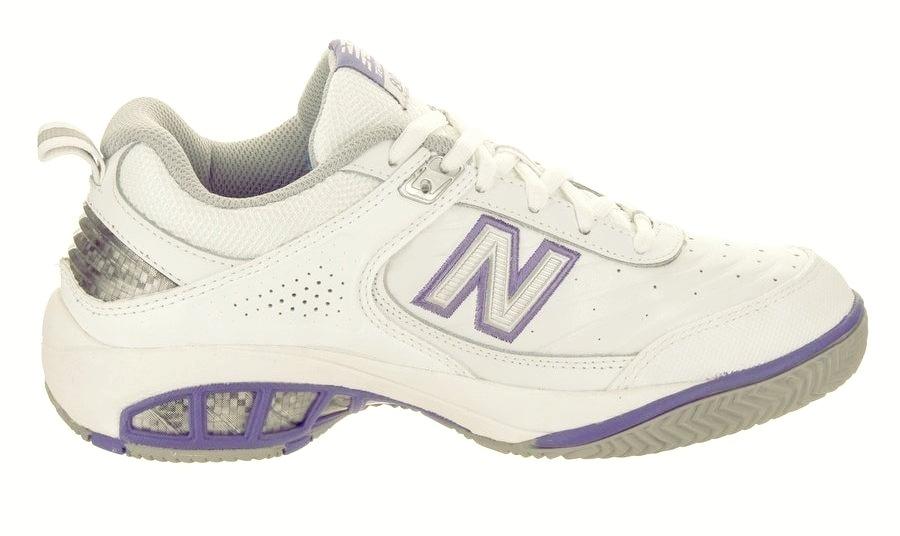 New Balance is known for providing highly durable shoes that give the athletes great comfort, support, and flexibility on the court. This series is designed to be lightweight and stable. The rubber sole is designed to offer you maneuverability and excellent traction. If you want very affordable shoes and we talk about less than $50, then look no further because this is the best court shoes you will get.
4. Adidas Originals Women's ASMC Barricade Club
Another feature from the ASMC Barricade series and that is with great reason. Designed to give extreme comfort and stability on the court, while at the same time looking great on you, the Barricade series has swept the market. We must not forget to mention the fact that they are also very cheap, and can be found in multiple colors.
5. Nike Court Lite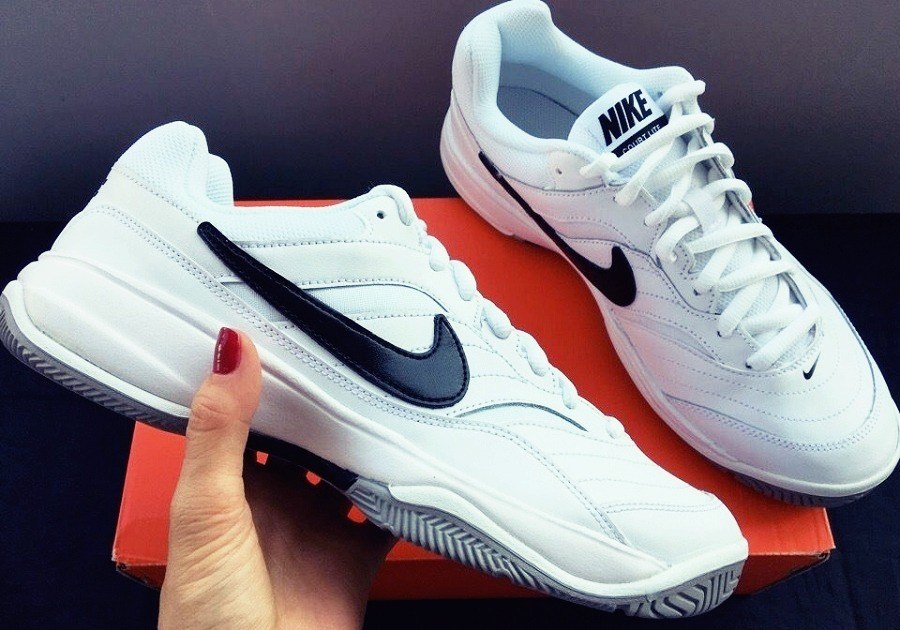 Every great list must include a pair of Nike shoes, and to round up this top five, we have included the Court Lite series. Made from leather and synthetic, they provide high stability and comfort to the wearer while also looking stylish at the same time. The mesh tongue offers excellent breathability, and the GDR outsole provides highly durable traction. The price is also quite affordable, you can buy them online for $65.